Last year I signed up for the Shifter Challenge hosted by
ParaJunkee
. This year I'm also going to put myself to the test and sign up for two reading challenegs. The 2015 Witches and Witchcraft Reading Challenge hosted by
Melissa's Eclectic Bookshelf
and the 2015 eBook Reading Challenge hosted by
Annette's Book Spot
.
First up is the Witches and Witchcraft Challenge. You can sign up to read books in one of four levels.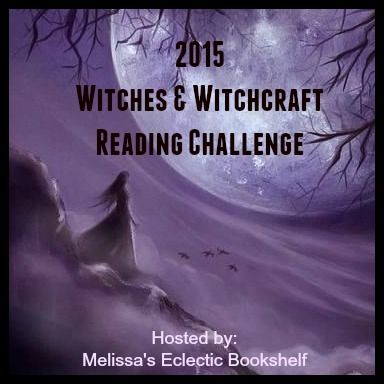 Initiate: Read 1 – 5 Witchy Books
Maiden: Read 6 – 10 Witchy Books
Mother: Read 11 – 15 Witchy Books
Crone: Read 16 – 20 Witchy Books
I'm challenging myself to go for 6 to 10 books, the Maiden level. I have a few books picked out already and I hope to reach my goal this year.
Next up is the eBook Challenge. This chellenge also has level you can sign up to read.
1. Bits – 5 ebooks
2. Bytes – 10 ebooks
3. Megabytes – 25 ebooks
4. Gigabytes – 50 ebooks
5. Terabytes – 75 ebooks
6. Empty the Cloud – 100 ebooks
No way I'm going to be able to empty the cloud and still have time for my fiction along with my freelancing so I'm going with a simple Bytes challenge. I have a TBR list of eBooks so I think it's going to be easy to meet this challenge.
Just like last year I'll be posting reviews of each book I read in the challenges and readers can find these on the side bar for easy finding. If anyone has a great witch book they'd like to suggest let me know.
Peace and love!