It's still chilly enough to cozy up with a great book. Give these new releases a look as you last winter read.
The delicate balance of this world is threatened when Babd, goddess of war, is unleashed. With the help of other immortals drawn to her cause, she seeks to free her sisters and merge with them once more to form The Morrigan.
Adeline Verone was prophesied to be the Queen of the Dead, the most powerful necromancer to ever grace this earth. The problem? She can't access her powers. A group of immortals make it their mission to capture her, forcing Adeline to run for her life…and when that doesn't work; to trust a brooding werewolf that is hiding an agenda of his own.
William Flynn had his life turned upside down at the loss of his brother. When a witch falls under his protection he makes the choice to betray her in order to protect his pack. He didn't realize how much he would regret that decision.
Can Adeline and William ally for the sake of defending the world against The Morrigan, goddess of war, fate, and death? Or will William's betrayal and the uncontrollable lust they feel for one another be their downfall?
Released March 5th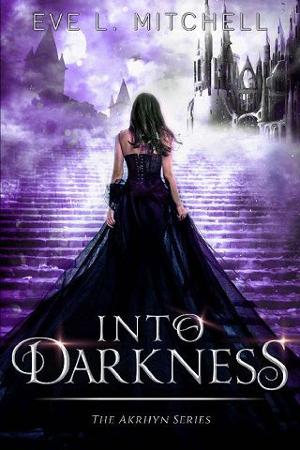 Creatures of evil roam the shadows - the Drakhyn. They may look like humans, but their taloned hands and razor-sharp teeth serve one purpose only; killing.

A Sentinel's purpose is to patrol and protect. They are highly trained soldiers with superior skills and abilities. Whether they be Vampyres, Lycan, Castors or gifted Akrhyn, their purpose is the same; hunt the Drakhyn and rid the world of their evil presence.

Tegan has been training all of her life in seclusion to be an Elite Sentinel. Having now passed her final Trial, she is selected by the Great Council to become a member of the Elite Guard. Tegan is the youngest Sentinel to be granted such an honour and she accepts, nervous and anxious to finally be with her family. A family who never even knew she existed… until now.

Soon, fitting in with her family are the least of her worries. The Drakhyn are rising, even as unrest between the Akrhyn grows. What's more, Tegan finds herself bonded to the most arrogant Castor she has ever met.

War is coming.

Tegan needs to be ready. She must fight to keep her world - and her place in it - free from the destruction that threatens it.
Released March 7th.
Maccus Fury, a fallen angel, is trying hard to keep his sanity. Seems being an assassin might be catching up with him. Now, Heaven, or Hell, has sent a beautiful assassin to kill him.
Lovely
. She's pretending to seduce him, and he's okay with that. She's smart and snarky—but she has no idea what she's walked into. And he's more than peeved that they only sent one person. They're going to need an army if they want him dead.
Morrigan Quill is one of Hell's bounty hunters. She sold her soul to keep her sister safe, and now she's working off her contract by catching bad guys and dragging them back to hell. When Lucifer makes her a new offer––that's definitely too good to be true—she can't say no. All she has to do is kill a powerful and crazy-hot fallen angel, who will totally kick her ass in battle.
Good thing he won't see what's coming next.
Releasing March 23rd from Entangled
That's it for this month. Hope you've found a new book!
Peace and Love