It's time for the first Full Moon Releases of 2015. Sit back with a nice cip of hot coco and stay warm with these hot new reads.
Heart of the Serpent by N.J. Walters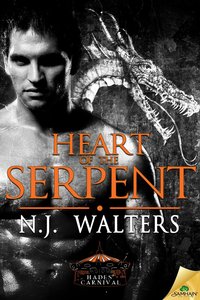 Just when you thought the Devil had gotten his due, he's back for more.
Hades' Carnival, Book 5
Now that the five-thousand-year curse that kept him and his fellow shapeshifting warriors trapped in animal form has been lifted, Mordecai doesn't quite know what to do with himself. He is free—in theory.
Hell left its stain on his soul, and his relationship with the warriors who once trusted him is uneasy. The only bright spot in his life is Jessica, whose shining innocence he dare not taint with his inner darkness. But it's getting harder and harder to stay away from her.
Jessica longs for the days she and Mordecai shared an easy friendship. Now he seems as distant as the stars. He denies there's a problem, but she's determined to penetrate his shields.
Hades has been plotting his revenge from his prison. He can't harm Mordecai without harming himself. But there's nothing to stop him from wreaking havoc by hurting the one woman Mordecai would give his life to protect—Jessica.
Warning: Vengeance, hot steamy sex and heart-melting romance.
Coming Jan 13th from Samhain Publishing, Ltd
Shostly Liaison by Stacy McKitrick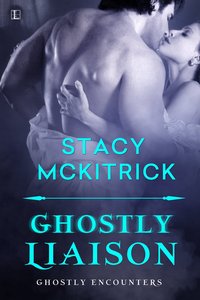 You can move in, but you can never leave…
Avoiding love is hard. Catching a killer can be fatal…
When Rob's sister passed away, she left him her dog and her house. He can handle the dog part, but he doesn't need another home. Especially a fixer-upper the neighbor swears is haunted. Then he meets Bridget, who's working on getting her life back together after a car accident left her scarred in more ways than one. She can't pass up Rob's offer of free lodging, regardless of the shape it's in. Or the roommate that's part of the package. She's never believed in ghosts, but now she's living with one who wants Bridget's help in catching a killer. There's only one problem: the killer has unfinished business…
Coming Jan 19th from Lyrical Press.
Hungry Like The Wolf by Paige Tyler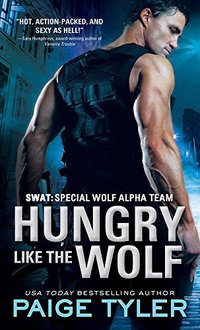 They're tight They're on target They're as alpha as men can get
The Dallas SWAT team is hiding one helluva secret...they're a pack of wolf shifters.
The team of elite sharpshooters is ultra-secretive-and also the darlings of Dallas. This doesn't sit well with investigative journalist Mackenzie Stone. They must be hiding something...and she's determined to find out what.
Keeping Mac at a distance proves impossible for SWAT team commander Gage Dixon. She's smart, sexy, and makes him feel alive for the first time in years. But she's getting dangerously close to the truth-and perilously close to his heart...
Coming Jan 6th from Sourcebooks Casablanca
Dreamers Daughter by Lynn Kurland
Aisling of Bruadair's quest to restore her country's rightful rulers to their throne has been long and difficult. Now, after a lifetime of lies, she's confronted with an unexpected truth: Bruadair's salvation may lie within her. But the path to harnessing her newly discovered magical gifts threatens to lead her back through a past that may well spell her death.
With his own magic restored, Rùnach of Ceangail has come to terms with the fact that the simple life he once coveted is no longer an option. Instead, he is determined to help Aisling fulfill her quest, even if his part of the bargain includes facing evil mages with power far greater than his own.
But once they reach Bruadair, Rùnach and Aisling discover that nothing is as it seems, and not only must they accept their past, they must also embrace their destiny—before the enemies drawing near succeed in extinguishing all the light in the world…
Coming Jan 6th from Berkley Trade
That's it for this month. I hope everyone finds something great to read and remember if you're an author who'd like to have your new release listed on the Full Moon Post drop by the
Author's Love
page and send me a message.
Peace and Love!