We've got a full moon tonight and that means NEW RELEASES! Shake off the evening chill with a new read.
Skylar Donovan was raised to trust no one but herself and her parents. Moreover, her father gave her all the tools she'd need to survive, both in practical terms and as a martial arts instructor in his respected studio. What he didn't teach her was how to go on when his murder broke her mother's mind, leaving Sky alone for the first time in her life.
Gabriel LaRouche, youngest of the Firestorm dragons, followed a tip to Alabama in hopes of finding refugees from his people's hidden home living among the humans. Instead, he met his match in a pale-haired warrior woman with broken eyes and a stay-away stare he couldn't resist. His lifemate had no idea who he was or that they were Fated to be together.
Despite her better judgment, Skylar is drawn to Gabe's dark intensity and almost grating arrogance tempered with surprising sweetness. Something about him calls to her passionate nature, matching her flame for flame.
Gabe is bound to Skylar, body, soul and dragon. Now he needs to convince her to trust he's strong enough to stand by her side as deadly enemies gather to tear them apart.
Released May 5th by Dark Illusion Publishing
The Fiery Crown (Forgotten Empires) by Jeffe Kennedy
WILL THEIR LOVE STAND THE TEST OF TIME
Queen Euthalia has reigned over her island kingdom of Calanthe with determination, grace, and her magical, undying orchid ring. After she defied an empire to wed Conrí, the former Crown Prince of Oriel―a man of disgraced origins with vengeance in his heart―Lia expected the wizard's prophecy to come true:
Claim the hand that wears the ring and the empire falls.
But Lia's dangerous bid to save her realm doesn't lead to immediate victory. Instead, destiny hurls her and Conrí towards a future neither could predict…
OR TEAR THEIR WHOLE WORLD APART?
Con has never healed after the death of his family and destruction of his kingdom―he's been carefully plotting his revenge against his greatest enemy, Emperor Anure, waiting for the perfect opportunity to strike. When Lia's spies gather intelligence suggesting that Anure is planning an attack against Calanthe, Con faces an agonizing choice: Can he sacrifice Lia and all she holds dear to destroy the empire? Or does his true loyalty exist in the arms of his beguiling, passionate wife―'til death do they part?
Coming May 26th from St. Martin's Paperbacks
To Tame A Fae: Fantasy Romance (Winter's Torn Book 2) by Mila Young
Three of the most dangerously stunning fae crashed into my life, and now things will never be the same again.
Intoxicating eyes.
Devilish lips.
Dangerous intentions.
They only show me a part of who they are, a portion of the secrets they hide. But am I ready to discover the truth of who I really am and what I am capable of?
Releasing May 30th.
The House on the Hill by Irina Shapiro
Still grieving the death of her husband, Lauren leaves the hubbub of Boston for the peaceful shores of Cape Cod, where she hopes to come to terms with her loss and devote herself to her writing. Historic Holland House, isolated on a hill overlooking the Atlantic Ocean, seems like the perfect refuge, until Lauren discovers that she's not alone, and her ghostly roommate might be none other than Sophie Holland, the mysterious first mistress of the house.
With the help of a handsome doctor with an interest in local history, Lauren is soon drawn out of her self-imposed exile as she sets out to learn what happened to Sophie and stumbles onto a story worth writing about.
Released May 5th.
The Wind Mage (Part One) The Chosen Kings by Gina Manis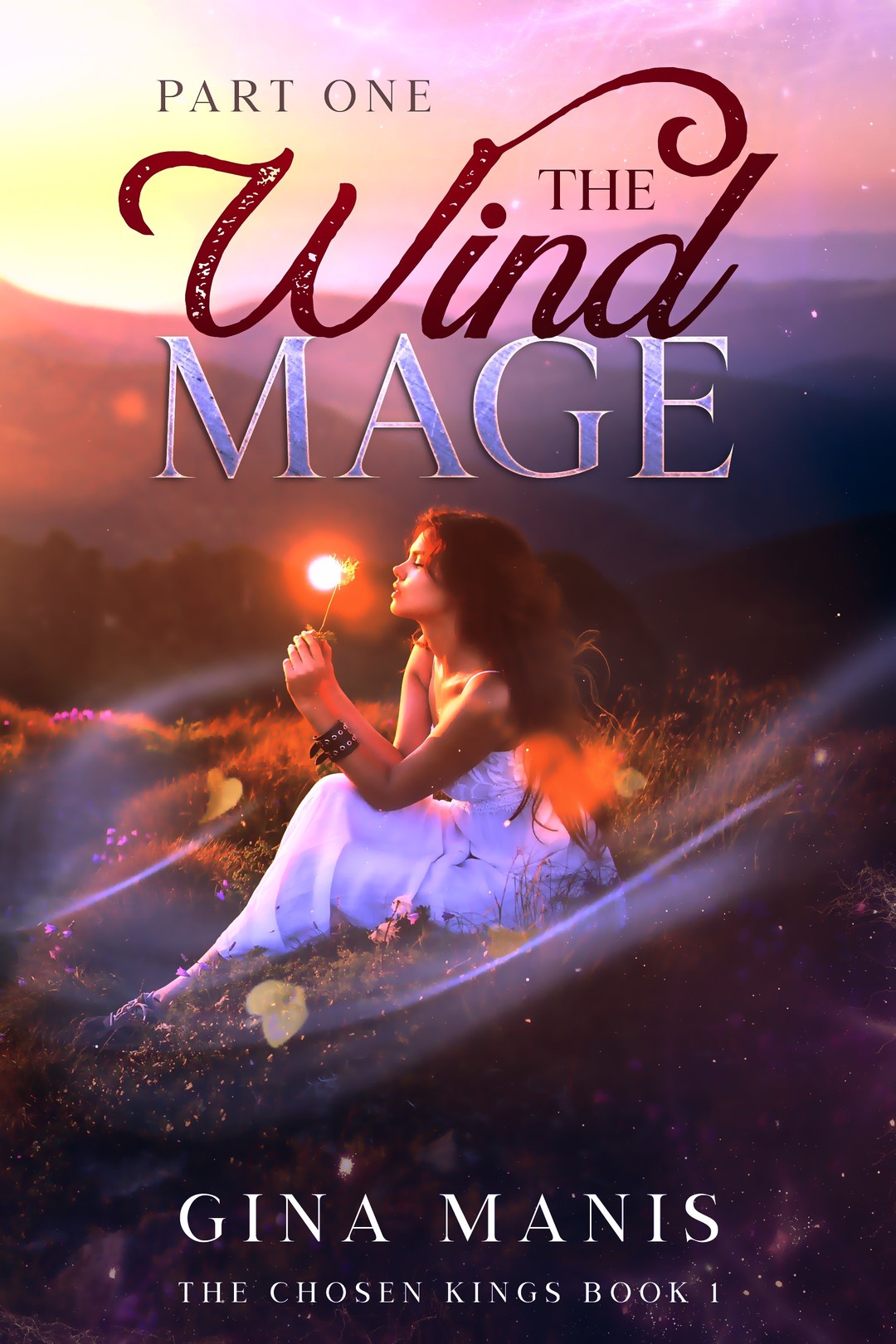 Living in the mountains with just my Papa could be a lonely life, but it is not. I have my two wolves friends, Klaus and Bjorn, who keep things interesting. They followed me up this mountain when I was just a young woman and have been with me ever since.
It has been almost five years now, and things are starting to change. My name is Aria, and I'm a woman now, ready to find love and start a family. I want someone to hold me close and love me. I don't want to leave my home, but I know I can't live this life of solitude much longer.
Bjorn and Klaus are changing too. Klaus is my kind gentle wolf that has kept the loneliness at bay. Even though he's a wolf, we share a deep love. We are constant companions, and without his presence, I know I would be lost.
Bjorn has started to become more aggressive and has even bitten me. He pushes me in ways that are not acceptable, and I don't know what to do with him. I am trying to show him that I am the master, but he is determined to keep his alpha status.
When an old Mage appears to us one night, everything changes. I find that Bjorn and Klaus are both men bound by a spell to live as wolves. Somehow, I release Bjorn, and as a man, he is more dominating than ever. His human name is Collin, and he is hard to resist when he takes me into his arms and kisses me with such fire and need, it leaves me shaking.
But there is still Klaus, and no matter how my feelings may be changing for Collin, I know Klaus is my true soul mate. He is the one I yearn for to become a man and hold me close in his arms.
None of that really matters if I can't break the spell on both their heads. I have just twenty-eight days to do so until the next full moon. If I don't break it, they both will return to their wold state and remain that way forever. The pain of never seeing Klaus or him holding me is unbearable.
But to get to him, I must first grant Bjorn his one true heart's desire… Me.
Releasing May 19th.
That's it for this month. Hope you found a beastie to take home.
Peace and Love
.... and stay safe out there.